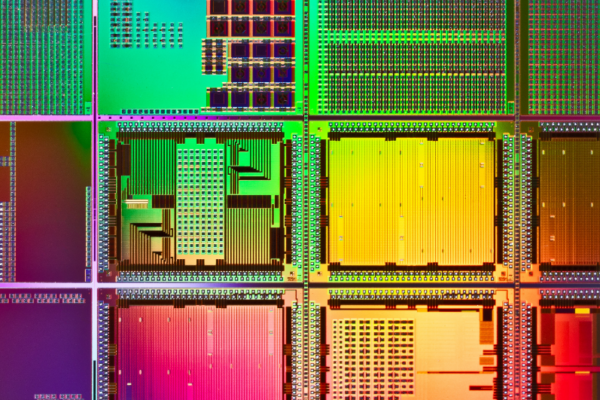 Professional Portrait of a Data Scientist
Professional Data Science portrait with Michael Schmid: Research Associate
Our former HSLU and Applied Information and Data Science student Michael Schmid gives us some insights into his everyday working life as a Research Associate. He also tells us what he enjoyed most during his studies. As a Research Associate at the OST - University of Applied Sciences of Eastern Switzerland - he oversees research projects that advance the transfer of scientific findings for the Swiss economy.
Shortcuts: Interview – Applied Data Science Master's programme Info – Info-Events – Contact – Professional Data Science portraits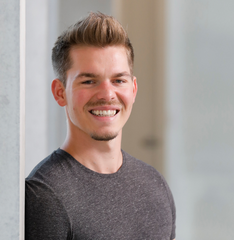 Michael Schmid
Research Associate @ OST – University of Applied Sciences of Eastern Switzerland
First of all, tell us something about yourself: Which hashtags describe you the best?
#openminded #nerd #conversationalist
Tell us more about them.
I have always considered myself as an open-minded person – I like to philosophize about anything and have no problem with changing my opinion after I've discussed an issue in depth. Exchanging ideas with others during my free time has always been important for me, and especially for my current professional life. That's because I think being able to thoroughly understand a problem a client, partner or friend may face is still the most important step in finding a solution when things get complicated. In today's professional world, the data and tools we have play an important role in helping us understand complex contexts, making it indispensable to be a bit of a nerd.
Now, let's talk about your professional life: What do you do at Sunrise UPC GmbH?
I'm a Research Associate at the Institute of Modelling and Simulation (IMS), where I work on various projects to make the findings and ideas from our work commercially available in Switzerland.
What did you do previously and why did you join the University of Applied Sciences of Eastern Switzerland?
I started out as a physicist but then switched to industrial engineering, which led me to my current role in tackling the complex issues at the IMS.
Tell us about the most exciting thing in your job.
What I like the most about my job is that it gives me an insight into a wide range of industries. In our projects we create models of complex systems that can include anything from emergency services to patient behavior, construction sites, or compatibility issues concerning employees. This means I have lots of chances to learn exciting things about our society and how it works.
Which data science skills are especially in demand in your job?
Success in my job means being able to grasp abstract content, understand coding, and communicate well. The first two of these help in all my projects to accurately identify a complex problem and work through it by using data. But I think that the ability to communicate is the key when it comes to developing your expertise (even if only when talking with pros) and making what you learned available to others.
Do you think of yourself more as a techie or as an analyst? Or as a creative genius, management superhero or generalist wiz?
I'm a techie with a creative streak, although my professional background indicates that I'm also a bit of generalist.
What do you remember the most when you look back at your time in the MSc in Applied Information and Data Science program?
As a techie, I most enjoyed the subjects that involved math and coding. The variety and insights into the areas and aspects of data science (databases, cloud computing, machine learning, …) have taught me things that are proving to be very useful now.
What are the biggest challenges in your job at the moment?
The biggest challenge at the moment is working on such a wide variety of projects in different areas all at once. So it pays to keep a good overview of what's going on. All the topics and industries of the projects I'm involved in often make me want to become an expert in each field.
What advice would you have for others starting in the same job?
1. Make sure that you become a good listener.
2. Keep honing your ability to drill down to what lies at the bottom of a problem.
3. Learn how to use more than one tool (or programming language) well.
And finally: What new hashtag are you aiming for in 2022?
I want to improve my coding skills this year (see no. 3 above😉). It doesn't necessarily have to be something technical, it could even be something relating to an app or web trend, as these topics are becoming ever more current for us.
Many thanks to Michael Schmid for this interesting interview and the insights into your job!
DATA SCIENCE PROFESSIONAL PORTRAITS:
Decision Scientist – Internal Audit Manager/Data Analytics Leader – Data Engineer/Data Scientist – Analyst/Credit Management Office – Data Analyst – Senior Consultant – Specialist Data Analytics – Controlling Professional/Data Science Specialist – Data Science Consultant – Chief Digital Officer
Contact us if you have any questions about the degree programme or for individual advice:
Tel.: +41 41 228 42 53 / E-mail: master.ids@hslu.ch
DATA IS THE RESOURCE OF THE 21ST CENTURY!
SIGN UP & JOIN US FOR A LIVE TALK INFORMATION EVENT:
Monday, 17 April 2023, Online, English
Wednesday, 10 May 2023, Online, German
MORE INFORMATION TO THE MASTER'S PROGRAMME HERE:
MORE FIELD REPORTS & EXPERIENCES: Professional portraits & study insights
PROGRAMME INFO: MSc in Applied Information and Data Science
CHECK OUT OUR: Generalist profile
FREQUENTLY ASKED QUESTIONS: FAQ