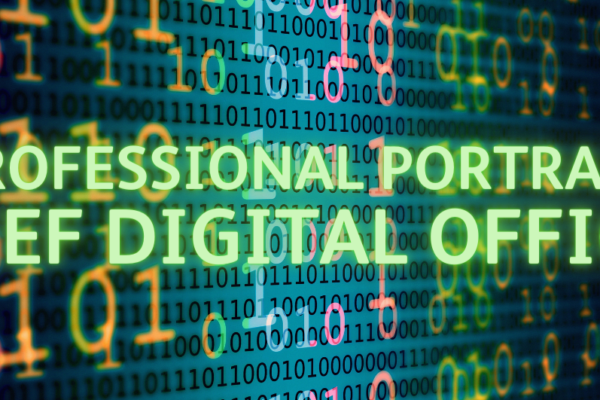 Professional Portrait of a Data Scientist
Professional Portrait – Chief Digital Officer with Maurice Willen
Our former HSLU and data science student Maurice Willen works at Connect Com in the position of Chief Digital Officer (CDO), as well as Head of Strategic and Operational Project Management and Head of Innovation Management. As we know, he is driven by ambitious goals and his pioneering spirit. His core tasks include the development and implementation of the digital strategy and the evolution of operational and cultural change. In the following field report, he tells us what exactly excites and fascinates him in his daily work.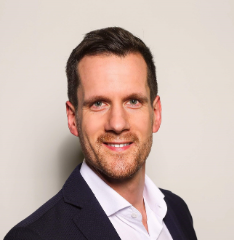 Maurice Willen
Chief Digital Officer at Connect Com
First of all, tell us about yourself: Which hashtags describe you the best?
#valuecreator #pioneer #creativity #uniquestyle #focus
If you like: Tell us more about them.
I find ambitious goals to be exciting. And I like thinking about ways to anticipate the future. I had this already as a kid. Basically, I've always been interested in new and unconventional ways of getting ahead and motivating those around me. I believe that success comes naturally when you create value for others. For me, creativity means finding ways of combining basic concepts in order to develop new ones that are of greater value. In simplified terms: Creativity means finding new ways to combine existing solutions.
I sometimes have pretty unconventional ways of doing things that can puzzle those who don't yet know me. But I've developed ways for coping in such situations. By now, I can also count on the help of others around me, and together we've become pretty good at reaching our goals faster. Although it might sometimes look like I have too many irons in the fire, I'm not a multi-tasker by any means. Multi-tasking is a myth for me – whenever possible, I try to eliminate distractions from my daily routine and focus on one thing only, get it done and move on to the next.
Now let's talk about your professional life: What do you do at Connect Com?
I have three functions at Connect Com. I'm the
– Chief Digital Officer (CDO)
– Head of Strategic and Operational Project Management
– Head of Innovation Management
This gives me a clear focus on the areas where we can add value, increase efficiency, and professionalize. Other core tasks include developing and implementing our digital strategy and promoting operational and cultural change.
What did you do previously and why did you join Connect Com?
Originally, I did an apprenticeship as an electrician. Over the last few years, though, I continuously learned and developed my skills in my field. The relationship with Connect Com began on 24 December 2012. While doing some last-minute Christmas shopping at Globus in Lucerne, I bumped into someone who was working at Connect Com then and who is now my colleague. As a result, I had my first day at Connect Com on 1 March 2013.
But what is Connect Com anyway and what made me change? Well, Connect Com (CCM) is a leading producer and provider of data communication solutions. We offer a comprehensive range of fiber optic products – over 80,000 items – and are mainly active in broadband, mobile, CATV, telecom, FTTx, data centers, manufacturing, and communication cabling. However, it was clearly the corporate culture there that convinced me to change. The respect, appreciation and honesty of the people there, plus their willingness to change and their courage to question things that worked in the past, are values that make for an exceptional working atmosphere.
Tell us about the most exciting thing in your job.
I believe that digitalization will be one of the most exciting and defining strategic issues of the coming decades. Entire business ecosystems are being revamped step by step, something that completely changes the way we work and communicate. The coolest thing is to see how methods and systems establish themselves in organizations within a very short time – things that become indispensable even after just a few months. Of course, it all becomes even more gratifying when you realize that you have a pioneering role as a company.
Which data science skills are especially in demand in your job?
My job calls for a holistic approach to many different issues. I'm often confronted with problems that first and foremost require a solid grasp of management and strategy. This takes us back to the topic of combining different use cases in order to create a basis for tackling new projects and thus harnessing synergies from the technologies we use. Essential basic skills definitely include being able to ask the right questions and making unpleasant decisions. While data science skills are becoming more and more relevant in everyday life at work, they must serve the needs of specific projects in most cases. In addition, you have to be able not only to plan, communicate and innovate but also to develop technologies, operations and strategies.
For changes within the company to actually work, it's essential to get the right people to become involved in the process: The winning solution may not always be the one that's best, but it's the one that the majority accepts.
Do you think of yourself more as a techie or as an analyst? Or as a creative genius, management superhero or generalist wizard?
I was waiting for that … I have always had problems with categorizations. I am happy to leave this one for others to hash out.
What do you remember the most when you look back at your studies (MSc in Applied Information and Data Science)?
When I applied for the Master of Science in Applied Information and Data Science, Prof. Andreas Brandenberg, the Head of Program, made a strong impression when he mentioned the importance of "identifying the potential in data and learning to use it professionally."
That made a lot of sense to me. Those who enroll in the program and attend modules – such as Machine Learning and Predictive Modelling, Discrete Response, Time Series and Panel Data, Python, Data Driven Business Models, Management of Digital Enterprise, Data Science Projects, Modern Data Engineering, Recommender Systems, Analysis and Modelling of Social Interactions – will definitely develop a deep understanding of the above objective. The fact that the modules and the arrangements with lecturers and partners such as M.I.T. in Boston, the HSG, IBM, SAS, etc. continue to grow doesn't make it any easier to earn the 120 ECTS credits. But that makes it all the more exciting.
What are the biggest challenges in your job at the moment?
I find designing products or services for existing problems to be challenging at times. People often don't know what they want until you show them the options. Every company has low-hanging fruits. My focus is clearly more on digital activities in the form of technology-driven projects affecting an entire group of companies and less on opportunities to fundamentally reinvent the business by launching strategic digital initiatives. That type of thing tends to be part of innovation management.
But clearly, the most difficult thing is knowing when to say "no." Only when you can say "no" can you focus on what really matters.
What advice would you have for others starting in the same job?
Try to implement changes via the proponents and gatekeepers. Make sure that those you work with are at the center of what you do and be sure to form interdisciplinary teams. Encourage collaboration and bring about change. Ultimately, it's much more of a cultural issue, because digitization will cause you to question and replace tried and tested methods and processes. It's also essential to have good soft skills. Therefore, I urge everyone to look at their company's values and develop the strategy based on these. I think it's evolutionary rather than revolutionary behavior that leads to long-term success and prevents the organization from running into problems. But don't forget that the traditional business model is still central to any company's success and that digital transformation is only a means to an end. It's a process of sticking together and developing continuously for the successful future of the company.
So don't expect to be able to turn the whole company around overnight: After all, you can't change the tires of a truck while moving at 80 kph. Companies that have tried this approach have failed – just like those that have missed the chance to change their tires altogether.
And finally: What new hashtag are you aiming for in 2021?
If I could choose two hashtags, they would be:
#connect #hybrid
Many thanks to Maurice Willen for the informative interview and for the interesting insights into your job!
Contact us if you have any questions about the degree programme or for individual advice:
Tel.: +41 41 228 42 53 / E-mail: master.ids@hslu.ch
DATA IS THE RESOURCE OF THE 21ST CENTURY!
REGISTER & JOIN US FOR A FREE ONLINE INFORMATION EVENT:
Monday, 16 October 2023, online, English
Monday, 6 November 2023, online, German
Friday, 1 December 2023, online, English

MORE INFORMATION TO THE MASTER'S PROGRAMME HERE:
MORE FIELD REPORTS & EXPERIENCES: Professional portraits & study insights
PROGRAMME INFO: MSc in Applied Information and Data Science
DOWNLOAD BROCHURE: MSc in Applied Information and Data Science Brochure
CHECK OUT OUR: Generalist profile
FREQUENTLY ASKED QUESTIONS: FAQ
Contact us if you have any questions about the degree programme or for individual advice:
Tel.: +41 41 228 42 53 / E-mail: master.ids@hslu.ch