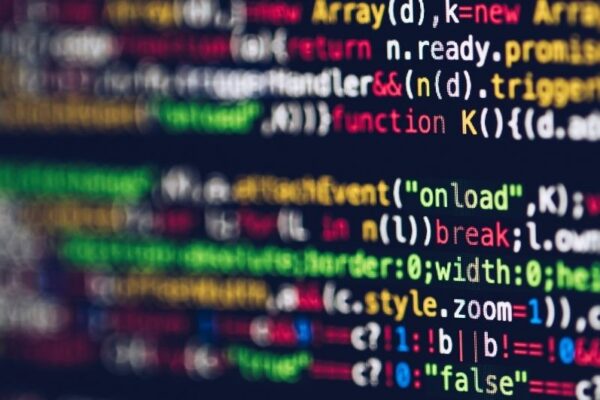 Professional Portrait of a Data Scientist
Professional Portrait with Patrick Sommer: Specialist in Data Analytics
Our former HSLU and Applied Data Science student Patrick Sommer works at the Valiant Bank AG as a Specialist in Data Analytics. As a goaldriven experimenter with a passion for film and music, he is professionally part of the Competence Center Data & Analytics and among other, he mainly deals with the many processes that data go through to the target systems. Find out more about his day-to-day work in his professional role.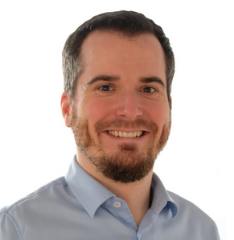 Patrick Sommer
Specialist in Data Analytics @ Valiant Bank AG
First of all, tell us about yourself: Which hashtags describe you the best?
#familyperson, #experimenter, #hiking, #traveling, #musicandfilm, #ambitious, #goaldriven, #helpful

If you like: Tell us more about them.
Family has always played a very important role in my life. As you can imagine, with the birth of our son last summer, my family has become even more the center of all I do. I spend most of my free time with them. Now that the days are getting longer and warmer again, I'm increasingly drawn to the outdoors, and I often go hiking and occasionally biking. If the weather causes me to turn temporarily into a couch potato, I like to indulge my passion for film and music. Or I tinker with my home electronics or PC, or with my model cars, a fascination that has stayed with me since I was a kid. For as long as I can remember I've had a certain pride in doing all this. It all relates to a basic attitude that has helped me reach many of my goals in my private and professional life.
Now let's talk about your professional life: What do you do at Valiant Bank AG?
I'm part of the Competence Centre of Data & Analytics where I mainly deal with the processes for handling data anywhere between the source to the target systems. In most cases, such data comes from systems within the bank and has to be aggregated and/or enriched before it can be used meaningfully in a report, for example. On the one hand I configure new loading processes, on the other hand I'm responsible for their operation and monitoring. Furthermore, I help to create and develop reports for the bank's managers and client advisers. Our team is responsible for further developing data science in the bank, which means creating a broad, high-quality basis of data to help those who use analytical tools, thus making it possible for these very tools to be applied in other areas as well.
What did you do previously and why did you join Valiant Bank AG?
I worked as an IT architect for RUAG in Bern for over four years before I joined Valiant Bank AG. It was through my work at RUAG that I became interested in data. For example, a large part of my work was devoted to looking after the architectural data, which taught me a lot about databases and managing data. During this time I realized that I wanted to develop more in this field, and I started looking for a suitable option for studying, which eventually took me to the Applied Information and Data Science program at Lucerne University of Applied Sciences and Arts. While there, I realized more and more that it's time for me to look for a new challenge in which I can actually apply what I just learned. A fellow student at the university mentioned a vacancy at Valiant Bank AG, and a few months later I started in my new job.
Tell us about the most exciting thing in your job.
My function requires me to be involved in various projects. At first glance, these tasks may often seem quite similar, but they each come with a unique challenge. We know that all roads lead to Rome, which is something I see again and again in my job. For example, there are countless ways of processing data in detail. Last but not least, the technical or data-related basis of systems can change quickly, which usually requires you to rethink things and adapt to new circumstances quickly. All this makes my job very varied and teaches me a lot, which I appreciate very much.
Which data science skills are especially in demand in your job?
Data processing skills are currently in strong demand in my everyday work. This includes knowing how to connect source systems, retrieving the right data, as well as preparing and enriching such data based on what the target system needs. First and foremost, it's essential to have a solid command of SQL, but it's also important to be thoroughly familiar with databases and to use database jobs for exploring the options there may be in procedures and automation. In addition, being able to manage historicized data from a data warehouse well is an advantage, in addition to being good at interpreting it. That's because there often are situations in which you have to know whether data has been processed correctly or if it reflects the wrong circumstances. Last but not least, it's helpful to have worked with a data processing tool such as SSIS.
Do you think of yourself more as a techie or as an analyst? Or as a creative genius, management superhero or generalist wizard?
I see myself basically as a generalist, but with a certain knack for technology. I find it exciting to be able to participate in the different areas in which data scientists work. Nevertheless, it is technical issues that fascinate me the most. Although I didn't originally come from that field, I spent a lot of my free time dealing with IT topics, something that started when I built and configured my first PC by myself. This interest has led me to where I am now.
What do you remember the most when you look back at your studies (MSc in Applied Information and Data Science)?
Because of my interests, I became very enthusiastic about subjects such as Python or the Big Data Lab during my studies. I enjoyed putting my heart and soul into testing new models, but I also enjoyed topics such as machine learning and computational language technologies. It's always interesting to train a model and to then see how the results change depending on the parameters you set. What I liked most, however, was working on the Master's thesis. I was able to work on a really exciting project involving real-time data processing. While working on it, I was able to not only expand my knowledge but also to discover a lot of new things and make valuable contacts.
What are the biggest challenges in your job at the moment?
Currently, the bank has a strong need for a good basic data internally, and we regularly get new requirements for reports and new requests evaluations with very tight deadlines. This means we have to be well organized within the team and able to react appropriately if priorities change. That can be very challenging, even when we plan carefully.
What advice would you have for others starting in the same job?
It pays to stick it out. Sometimes things don't go as planned and take more time than you expected. So, be patient with yourself in such situations and keep going, because when you have overcome a challenge you'll be all the more satisfied. But don't be afraid to ask your team for help if you get stuck. Those who ask for support will usually also get it. And try to extend your network beyond your own department and to exchange ideas with these people. Occasionally you will find yourself having interesting discussions, ones that can help you discover solutions to problems you're tackling.
And finally: What new hashtag are you aiming for in 2021?
#gainexperience
It's been less than a year since I started working at Valiant Bank AG. So, I am still a novice in data analysis. My goal for 2021 is therefore to expand my professional experience and to learn as much as possible from my teammates, who always support me.
A big thank you to Patrick Sommer for this interesting interview and the insights into your job and daily business!
Contact us if you have any questions about the degree programme or for individual advice:
Tel.: +41 41 228 42 53 / E-mail: master.ids@hslu.ch
DATA IS THE RESOURCE OF THE 21ST CENTURY!
REGISTER & JOIN US FOR A FREE ONLINE INFORMATION EVENT:
Monday, 16 October 2023, online, English
Monday, 6 November 2023, online, German
Friday, 1 December 2023, online, English

MORE INFORMATION TO THE MASTER'S PROGRAMME HERE:
MORE FIELD REPORTS & EXPERIENCES: Professional portraits & study insights
PROGRAMME INFO: MSc in Applied Information and Data Science
DOWNLOAD BROCHURE: MSc in Applied Information and Data Science Brochure
CHECK OUT OUR: Generalist profile
FREQUENTLY ASKED QUESTIONS: FAQ
Contact us if you have any questions about the degree programme or for individual advice:
Tel.: +41 41 228 42 53 / E-mail: master.ids@hslu.ch