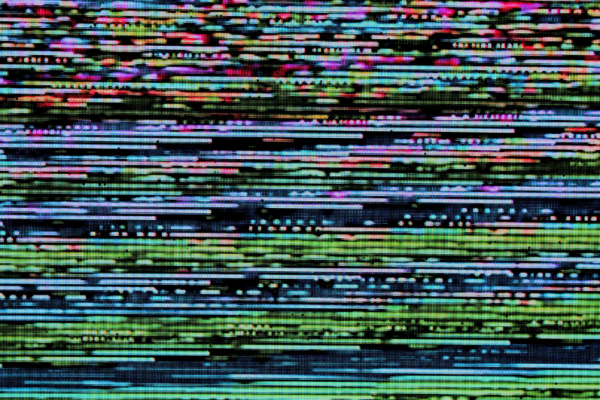 Professional Portrait of a Data Scientist
Professional Portrait with Christina Sudermann: Senior Consultant
Our "soon-to-be-Graduate" HSLU and Applied Data Science student Christina Sudermann works at the KPMG Switzerland as their Senior Consultant. Our sympathetic student is always happy to face new challenges and complex projects and gratefully accepts them. That way, she sees the opportunity for herself to continuously further develop professionally and personally. Read more about Christina Sudermann's exciting professional profile as a Senior Consultant below.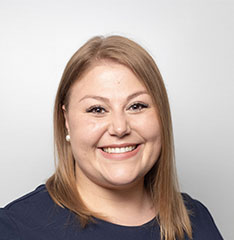 Christina Sudermann
Senior Consultant @ KPMG Switzerland
First of all, tell us about yourself: Which hashtags describe you the best?
#openminded #dontforgettosmile #learnandgrow #dataart #kindnessiseasy #detailsmatter #booklover #staycreative #positivethinking #problemsolver #self-starting #welcomechallenges

If you like: Tell us more about them.
For me it's very important to be polite and show appreciation toward the people I'm in contact with. I therefore also believe in openness, enthusiasm and being confident about what lies ahead. And I enjoy being in an inspiring work environment, especially as part of a multidisciplinary team where I can exchange ideas about creative ways of solving problems, have constructive discussions and share the feeling of having succeeded in getting things done together. I'm also always happy to accept new challenges and to tackle complex projects, as they help me to develop personally.
Now let's talk about your professional life: What do you do at KPMG?
I work in the Multishore Tax Reporting Team, where we offer digital solutions in the field of tax compliance. This means, among other things, that we prepare country-specific tax reports to use as the basis for preparing tax returns. Furthermore, our customers can benefit from additional services of the new MTR ecosystem. My tasks are very varied and include things like developing specifications, as well as validating, manipulating and operationalizing data, all the way to working on my Master Thesis, in which I developed an automated quality assurance tool that relies on machine learning.
What did you do previously and why did you join KPMG?
My first contact with KPMG was during my semester abroad. As an intern, I had the chance to work on interesting topics relating to international tax law. After graduation, I was very happy for a chance to start working directly in an agile team with a strong focus on results and long-term options in the field of taxation.
Tell us about the most exciting thing in your job.
For me, the most exciting thing is being at the interface between IT and tax law. I find it fascinating to develop innovative services by combining expertise in the field of tax law with expertise in technology. In today's tax regimes, topics such as cloud computing, digital marketplaces or cryptocurrencies are creating a steadily increasing need for skills in managing data when making definitive tax assessments. The digital transformation is generating enormous amounts of data, and I find it exciting to be in a constantly changing and dynamic environment.
Which data science skills are especially in demand in your job?
A solid basic understanding of how to use data to add value is definitely one of the most important skills. Data can be used in so many ways – for example to make better decisions, design processes more efficiently, or develop entirely new services and products. It's therefore essential to have a holistic overview of the entire data value creation process.
And you need to have strong analytical skills and a knack for abstract thinking in order to deal with complex problems in a solution-oriented manner. This requires, among other things, a solid command of the skills and methods in the field of data engineering so that you can process large data quantities with very different structures, properties and quality levels.
Do you think of yourself more as a techie or as an analyst? Or as a creative genius, management superhero or generalist wizard?
It's difficult for me to make these distinctions. I tend to think of my strength as being able to recognize the qualities and characteristics that are needed in a wide range of situations and taking on the right role accordingly. At the same time, I think I'm pretty good as a generalist who is well organized and able to communicate.
What do you remember the most when you look back at your studies (MSc in Applied Information and Data Science)?
The job of "data scientist" cannot be squeezed into only one definition, and the degree program therefore is geared to people from very different sectors. Especially the mix of experience and enthusiasm creates a really stimulating environment. I found it extremely enriching to have a chance to talk as equals with experts from the respective industries about the requirements and challenges in data science. And I could adjust my coursework to my individual needs. While the program gives you a solid, general foundation, it also lets you specialize in line with your individual needs.
What are the biggest challenges in your job at the moment?
Bridging the difference between the technological possibilities on the one hand and the rather conservative mindset in the industry on the other is definitely one of the biggest challenges. This makes it all the more important to find the right balance and come up with innovative solutions for our customers so that they are well prepared for a digital future.
What advice would you have for others starting in the same job?
Learning new things is always a personal challenge that requires courage and conviction. So, I would encourage them to seize the opportunity to try new things. Our team always welcomes new ideas, and having flat hierarchies allows us to develop them openly and assume responsibility. I also believe that we always need to stick things through and be courageous, curious and willing to learn – even when some of the challenges we're tackling may seem beyond our reach at first.
And finally: What new hashtag are you aiming for in 2021?
#daretodo
I look forward to using the technologies and methods that I just learned so that I can create value for the challenges I'll be facing in the time ahead.
Many thanks to Christina Sudermann for this revealing interview and the insights into your job and daily business!
Contact us if you have any questions about the degree programme or for individual advice:
Tel.: +41 41 228 42 53 / E-mail: master.ids@hslu.ch
DATA IS THE RESOURCE OF THE 21ST CENTURY!
REGISTER & JOIN US FOR A FREE ONLINE INFORMATION EVENT:
Monday, 16 October 2023, online, English
Monday, 6 November 2023, online, German
Friday, 1 December 2023, online, English

MORE INFORMATION TO THE MASTER'S PROGRAMME HERE:
MORE FIELD REPORTS & EXPERIENCES: Professional portraits & study insights
PROGRAMME INFO: MSc in Applied Information and Data Science
DOWNLOAD BROCHURE: MSc in Applied Information and Data Science Brochure
CHECK OUT OUR: Generalist profile
FREQUENTLY ASKED QUESTIONS: FAQ
Contact us if you have any questions about the degree programme or for individual advice:
Tel.: +41 41 228 42 53 / E-mail: master.ids@hslu.ch