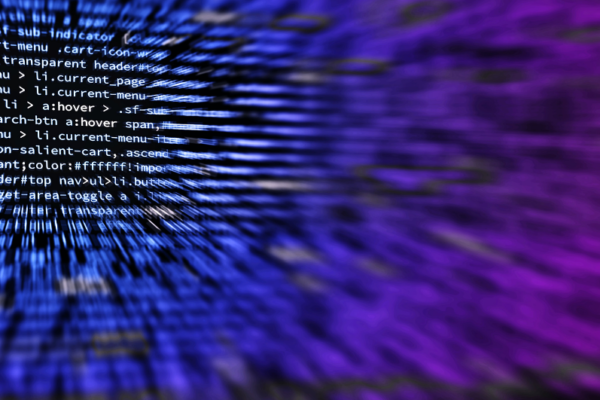 Professional Portrait of a Data Scientist
Professional Portrait with Philippe Walliser: Data Science Consultant
Our former HSLU and Applied Data Science student Philippe Walliser works at PwC as a Data Scientist Consultant in the data analytics team. His passion is programming and extracting knowledge from large data sets. Read more about everyday data science work and the review of Philippe's studies here.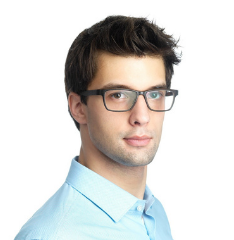 Philippe Walliser
Data Science Consultant at PwC Switzerland

First of all, tell us about yourself: Which hashtags describe you the best?
#curious, #learning, #analytics, #exploring, #building, #coding, #cloud, #icedcoffee
If you like: Tell us more about them.
I basically think of myself as someone who is permanently curious. Even as a small child, I was interested in how things work – anything I got my hands on. With this attitude, learning comes naturally. But in recent years I've developed a passion for programming. In particular, I love trawling through large data sets to discover things or writing small programs that automate certain functions. But I also love to develop and improve models for classifications or regressions. I'm convinced that cloud technologies will become more and more important over time, and I'm fascinated by the opportunities they offer. That's why I made it a priority to learn more in this field, alongside my job and studies. The last hashtag simply refers to the fact that I drink too much coffee with ice cubes.
Now let's talk about your professional life: What do you do at PwC Switzerland?
I work as a Data Analytics Consultant. The data analytics team at PwC has grown a lot in recent years and is now one of the largest in Switzerland. We have projects and competencies in almost all areas of data science – ranging from technically implementing AI solutions all the way to classical management consulting on data strategies of global companies. I myself am currently working on a major cloud project for an international asset manager.
What did you do before that and why did you join PwC Switzerland?
I worked as a data science intern at Roche for around one and a half years. There, I had a chance to be part of some exciting projects and meet some great people. I worked in an R&D team on a data platform for blood measurement devices for six months before moving on to the data analytics team, where I worked on a large demand-forecasting project. I changed to PwC is because I wanted to learn more about consulting for a certain period. PwC allows me to get involved in various projects and thus to develop myself further. And PwC is a place that puts a strong emphasis on continuous learning. As an employee, I have ten days a year for further education, which is a very important aspect for me.
Tell us about the most exciting thing in your job.
I think that being involved in such a variety of projects is what makes the difference. With this I mean not only the breadth of content from the various technologies that are used but also the range of industries that I can learn about in a relatively short time. In some cases, a large part of a project may take place abroad, thus adding a larger geographical dimension to the experience. All this becomes possible only in the field of consulting.
Which data science skills are especially in demand in your job?
It depends a little. In my job, there are generalists as well as specialists. In other words, there are consultants who deal almost exclusively with NLP projects, while others work on many different projects and technologies and then decide on a certain niche only at a later stage. In general, I would say that being able to learn quickly and having good communication skills will make the difference. Projects can be pretty fast-paced, and you sometimes have to learn a new technology very quickly. Communication skills are especially important not only because you have to present all deliverables to your clients but also because consulting is a team sport (like so many things nowadays) where things have to work smoothly and where being able to convince others – especially clients – is essential for survival.
Do you think of yourself more as a techie or as an analyst? Or as a creative genius, management superhero or generalist wizard?
I think that my CV indicates that I'm more of a generalist. I did my Bachelor's degree in Business & Economics and only then completed a technical Master's degree. There are certainly many advantages to having both a technical and a business perspective, but basically my goal is to develop my technical skills.
What do you remember the most when you look back at your studies (MSc in Applied Information and Data Science)?
This degree program allowed me to do and learn what I enjoy the most almost daily for a good two years. In particular, some of the projects I worked on stand out in my memory. For example, there was a challenge in which we all received the hourly sales figures of a restaurant in Zurich and then had to predict the daily sales figures as accurately as possible for the next 100 days. Challenges like this gave me an incredible boost and made me try out all kinds of different things.
You quickly learn that acquiring analytical and technical skills mostly involves actually working on real-life examples. Another aspect that will always stay with me is all the great fellow students whom I got to know during my studies and the friendships we developed.
What are the biggest challenges in your job at the moment?
The diversity mentioned earlier can be both a curse and a blessing. But you also have to get used to new situations quickly and be able to learn new technologies in real time. Furthermore, eight hours won't be enough to complete certain tasks on certain days.
What advice would you have for others starting in the same job?
I would advise them not to get intimidated. And another thing, as a data scientist you have to realize that your education is far from finished when you get a Master's degree. The field is always evolving, and current technologies are constantly being replaced by new ones. In conclusion, however, I would say that above all you can always count on the help and experience of your fellow human beings.
And finally: What new hashtag are you aiming for in 2021?
This year, my main goal is to learn more about cloud computing. Specifically, I want to get more involved with #CloudArchitectures and become more of an expert in this area.
Many thanks to Philippe Walliser for the informative interview and for those interesting insights into your job!
DATA IS THE RESOURCE OF THE 21ST CENTURY!
REGISTER & JOIN US FOR A FREE ONLINE INFORMATION EVENT:
Monday, 16 October 2023, online, English
Monday, 6 November 2023, online, German
Friday, 1 December 2023, online, English

MORE INFORMATION TO THE MASTER'S PROGRAMME HERE:
MORE FIELD REPORTS & EXPERIENCES: Professional portraits & study insights
PROGRAMME INFO: MSc in Applied Information and Data Science
DOWNLOAD BROCHURE: MSc in Applied Information and Data Science Brochure
CHECK OUT OUR: Generalist profile
FREQUENTLY ASKED QUESTIONS: FAQ
Contact us if you have any questions about the degree programme or for individual advice:
Tel.: +41 41 228 42 53 / E-mail: master.ids@hslu.ch