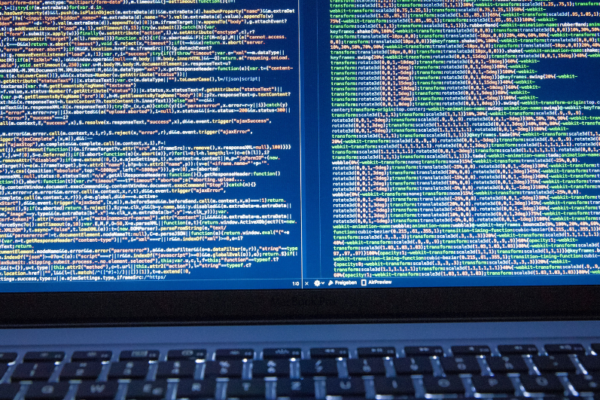 Professional Portrait of a Data Scientist
Professional Portrait with Stephan Wernli: Data Engineer / Data Scientist
A new exciting job description of a "Data Engineer / Data Scientist", with Stephan Wernli, our former HSLU and Data Science student. His credo: Continuous learning, especially in information technology, is essential. In this dynamic environment, the willingness to constantly develop is the most important quality. Stephan spends his working day at Endress+Hauser Flow. Find out more about Stephan Wernli's Data Science studies and his work life below.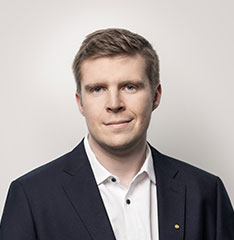 Stephan Wernli
Data Engineer/Data Scientist @Endress&Hauser Flow
First of all, tell us something about yourself: Which hashtags describe you the best?
#lifelonglearning #analytics #connected
Tell us a bit more about them.
It's rather obvious that my hashtags are in the technology and analytics fields. I believe that life-long learning is essential, especially in information technology. In such a dynamic environment, the willingness to constantly develop yourself is probably the most important quality you'll need.
Another aspect is that technology is in a permanent state of flux and thus offers lots of opportunities to tackle new challenges. And because of all the technological progress, we constantly need to rethink the solutions we have and revise them if necessary. Only those who manage to obtain up-to-date information can manage complex analytical problems effectively and efficiently. These are the reasons why I decided to pursue a career as a data scientist. I always want to be confronted with new challenges in the hope of finding an even better solution. By constantly developing myself, building an excellent network and using the right analytical tools, I hope to complete projects successfully and sustainably.
Now let's talk about your professional life: What do you do at Endress+Hauser Flow?
At Endress+Hauser Flow, I'm part of the Industrial Engineering team, which manages, monitors and improves production processes. I have the dual role of data engineer and data scientist, which means I have a very broad range of activities spanning across much of the digital value chain. As a data engineer, I prepare and pre-process data from a range of sources. The aim here is to make the data available for downstream analytical processes and BI activities. In my role as a data scientist, I continue along the process by taking the prepared data and looking for whatever findings I can derive from it. In other words, I'm responsible for a large part of our information processing – from preparing the data, processing it via data pipelines and then modelling it in the data warehouse for analytical purposes.

Basically, however, I focus on the analytical part and how we can implement machine learning in the company. My goal is to develop a reliable and resilient basis for the analytics of Endress+Hauser Flow with which it can cover its needs. My activities also include advising managers about their projects. In addition, as a core team member, I have a global responsibility for the data science platform and work with my colleagues at group level to coordinate what architecture and solutions we need to ensure a reliable result. I see myself more as a conceptualizer and implementer than as a consultant because my expertise is mostly in analytics and technology.
What did you do before and why did you joined Endress+Hauser Flow?
Before I started working in data science, I got my Bachelor's degree in engineering and management, with a major in supply chain management, at the University of Applied Sciences and Arts Northwestern Switzerland (FHNW). Already during my studies, I noticed that I especially liked working on mathematical and analytical problems.
After my studies, I worked as a project manager for digitalization and logistics projects in a medium-sized company. When I decided to do the Master's program in Applied Information and Data Science, it was clear that this would also involve a career change.
I joined the Endress+Hauser Group because the company stands for innovation and change, values that I also strongly believe in. It's important to me to inspire people with new technical solutions and to create value. The Endress+Hauser Group is internationally known as a leading company in the field of measurement technology and offers its customers the possibility to monitor and control their processes. These services are possible only by collecting and processing large amounts of data across all areas of the company, from production all the way to how customers actually use the product. By applying analytical methods, the company can continuously improve its products and processes.
Tell us about the most exciting thing in your job.
Basically, I like the range of challenges I face and the opportunity to master them by using digital technologies in a team. Each project offers us a chance to invent and choose the best problem-solving strategy.
Whether it involves optimizing production methods, processing sensor values, modelling complex process or using the process mining method to do calculations based on MES data, I can independently realize new ideas daily and apply a wide range of algorithms to solve problems. However, the thing I value most is actively developing the central data processing platform, which allows me to make a lasting contribution to the analytical foundation of the Endress+Hauser Group.
Which data science skills are especially in demand in your job?
As I am mainly involved in design and implementation, I would say that technical and analytical skills are the crucial ones in my job. But let's not forget that when working in a company you're always also part of a social as well as a technical system, something we should never lose sight of.
Data science is such a broad discipline, and it's continuously developing and breaking new ground. It's therefore all the more important to always question whether your solution strategy is the best one for the company and the customer.
Do you think of yourself more as a techie or as an analyst? Or as a creative genius, management superhero or generalist wiz?
I would describe myself as an absolute techie. My focus is clearly on designing and building analytical constructs and pipelines. These make it possible to manage complex analytics and machine-learning tasks, and to automate and monitor them.
What do you remember the most when you look back at your time in the MSc in Applied Information and Data Science program?
What impressed me most was the range of application fields and the diversity in the field of data science itself. It was only during my studies that I realized how varied data science actually is – be it
through my fellow students themselves, who came from very different fields, or through the use cases and modules. I also want to mention the strong commitment of the lecturers. And I came to appreciate the exemplary organization of the program and the freedom I had to plan my studies around my individual needs.
What are the biggest challenges in your job at the moment?
Even though data science is getting a lot of attention, it's still a young discipline in companies.
Its structures and processes are not yet fully established, and we still have to overcome some hurdles. However, this challenge also offers a lot of room to explore new options and makes it possible to significantly shape a company culture in the long term. My goal is to come up with the best possible solutions for my employers so that they have a reliable basis for moving forward. Furthermore, as I already mentioned, data science is a holistic discipline that has its own processes and mechanisms, ones that must now be integrated into the company in order to harness the potential of analytics.
What advice would you have for others starting in the same job?
I don't have any advice that covers everyone's needs. Every company struggles with its own problems during the various phases of its existence. As part of digitalization and analytics, data science is not yet a finished project; instead, we should think of it as a process. It's thus important to adopt a holistic approach and to know which steps to take in the process.
So, try to build a network in the company and convince others to support your projects. Only when use cases are actually implemented will we be able to notice the value we were able to create. Here, the ability to assert yourself and persuade others is just as important as your ability to analyze things. It's not easy to build a digital ecosystem, and there's no optimal solution that you can implement to serve as a standard. You therefore have to really understand what the company needs and what's involved in taking the next step, and then implement this and make it become a permanent part of its value chain
And finally: What new hashtag are you aiming for in 2022?
My goal for 2022 is simply to keep learning, to get new projects and to provide my company with the best possible technical solutions. I also want to take data science from the lab and integrate it into production, thus making the value contained in information become visible. For this reason, I'll stick with my choice of hashtags for now.
Many thanks to Stephan Wernli for this interesting interview and the insights into your job!
Contact us if you have any questions about the degree programme or for individual advice:
Tel.: +41 41 228 42 53 / E-mail: master.ids@hslu.ch
DATA IS THE RESOURCE OF THE 21ST CENTURY!
SIGN UP & JOIN US FOR A LIVE TALK INFORMATION EVENT:
Monday, 5 June 2023, online, English
Wednesday, 9 August 2023, online, English

MORE INFORMATION TO THE MASTER'S PROGRAMME HERE:
MORE FIELD REPORTS & EXPERIENCES: Professional portraits & study insights
PROGRAMME INFO: MSc in Applied Information and Data Science
DOWNLOAD BROCHURE: MSc in Applied Information and Data Science Brochure
CHECK OUT OUR: Generalist profile
FREQUENTLY ASKED QUESTIONS: FAQ
Contact us if you have any questions about the degree programme or for individual advice:
Tel.: +41 41 228 42 53 / E-mail: master.ids@hslu.ch