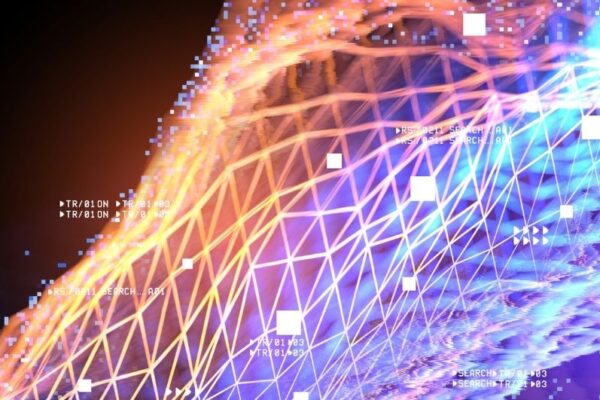 Professional Portrait of a Data Scientist
Professional Data Science portrait with Niclas Simmler: Decision Scientist
A new and exciting Data Science professional portrait of a "Decision Scientist" - with Niclas Simmler, our former HSLU and Data Science student. Courageous and cheerful he is not afraid of change, but sees change as an opportunity to escape stagnation. Especially technological changes inspire him. Niclas spends his working day at Sunrise UPC GmbH in the decisioning area or decisioning process. Find out more about Niclas studies and daily work routine below.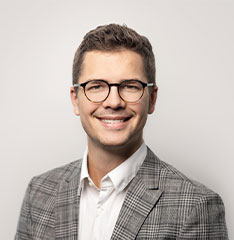 Niclas Simmler
Decision Scientist @UPC Sunrise
First of all, tell us something about yourself: Which hashtags describe you the best?
#Curious #Openminded #ExcitedToBeAliveRightNow #CantThinkOfMoreHashtags
Tell us more about them.
I regard myself as an open-minded and tolerant person. I always welcome change and try to keep myself informed about what's going on. Any change, good or bad, has its reasons – there's no way we can develop if we stand still. If we compare the technological change in the last few years with what happened in the years before, we have good reason to get excited. And when we consider how technological change has accelerated – and assume with good reason that it will continue to do so, we have an even better reason to stay the course. At the end of the day, it's our profession that's the driving force in all this. That's why I'm #ExcitedToBeAliveRightNow.
Now, let's talk about your professional life: What do you do at Sunrise UPC GmbH?
My job title is Decision Scientist. As it suggests, I work in the field of decisioning – in other words, I'm involved in the decisioning process and am responsible for studying the so-called 'next best offers' and 'next best actions.' I am, so to speak, the one who makes data-based decisions and operationalizes the models that decide what the customer should do next from the company's point of view. This function is part of marketing or, in my case, base management. In other words, it's the department that manages the customer base. This department also has the marketing teams for x-selling (what other products should customers buy from us?), up-selling (which products do we believe can be optimized?) and retention (which products can make customers stay with us?).
A decision scientist, or the work of this person, thus enables customers to make decisions, based on data, as to what they will see in shops or on our website, or what they will experience when contacting our call centers. Of course, the idea is always to present an offer that a) the customer is most likely to accept and b) is best for the company. I work very closely with our internal data science team, which means I'm not only involved in developing new models but also in acquiring new data sources from the company (big data), in thinking up new ways to acquire customers by using data, in defining requirements together with the marketing managers, and in developing software, among many other tasks.
What did you do previously and why did you join Sunrise UPC GmbH?
Previously, I was a Forensic Consultant at PricewaterhouseCoopers (PwC), where I also worked during my Master's studies at HSLU. My work there mainly involved conducting forensic data analytics and doing e-discovery. Typical projects included fraud, bribery and money laundering offences. After my studies at the HSLU, I felt ready for a change and started looking for jobs in data science. I wanted to find one where I could apply what I had just been learning and that would genuinely make a difference. At Sunrise UPC (I originally did my apprenticeship there), I am the only decision scientist and thus have the opportunity not only to help improve the customer experience but also to contribute my knowledge and enthusiasm in other ways.
Tell us about the most exciting thing in your job.
Above all, there are several very exciting things going on at the moment. On the one hand, Sunrise UPC is currently in the middle of a merger. This means I can play an active role in shaping many of the systems and processes that I need for my daily work. Secondly, we have an extremely short time-to-market. So, customers are likely to quickly get a taste of whatever happens to be churning in our data-obsessed minds. We are able to deliver ideas in days or weeks that will take other companies years. As a telecom service provider, we have a virtually inexhaustible source of data, some of which can be used for marketing. The most exciting thing about it is the creativity that this job calls for – often what may seem like the most absurd idea is the best one that we end up implementing.
Which data science skills are especially in demand in your job?
I work with a wide range of stakeholders. On the one hand, there are the business teams (in my case, classic marketing), the management team, the IT and data engineers, as well as data scientists, among others. The ability to express technical relationships simply and to be the link between all these stakeholders, so to speak, is the most interesting thing for me.
Do you think of yourself more as a techie or as an analyst? Or as a creative genius, management superhero or generalist wiz?
I completed an apprenticeship and got my BA in computer science before doing my MA in data science at HSLU. In my heart I've always been and always will be a techie. However, my years of study have taught me that as a techie I can only go so far. Consequently, I think I've incorporated all of these qualities to some degree.
What do you remember the most when you look back at your time in the MSc in Applied Information and Data Science program?
That's easy: My Master's thesis. Now, this isn't limited to the thesis itself but includes all the subjects that made it possible for me to write it. I think that the months I invested in the thesis were the most intense and the most exciting ones of my life. My work was very research-oriented and dealt with cutting-edge findings. My thesis also involved writing an article and presenting my ideas at the Swiss Data Science (SDS) Conference 2021.
What are the biggest challenges in your job at the moment?
In and during my previous jobs I felt like I was just an employee. In my current job, however, I'm responsible for an entire field that puts me in contact with many departments. There are high expectations on me, and meeting them is not always easy. But that's precisely what makes it all so exciting.
What advice would you have for others starting in the same job?
Take the job – even if the job title doesn't yet include data scientist. There are too many data scientist jobs that are not what you may think.
And finally: What new hashtag are you aiming for in 2022?
#HaveFun
In short: You're done with your studies. Now it's time to apply what we've learned, have fun at work and help to bring about change. After all, we're in a field that can make a difference for an entire company.
Many thanks to Niclas Simmler for this interesting interview and the insights into your job!
DATA SCIENCE PROFESSIONAL PORTRAITS:
Decision Scientist – Internal Audit Manager/Data Analytics Leader – Data Engineer/Data Scientist – Analyst/Credit Management Office – Data Analyst – Senior Consultant – Specialist Data Analytics – Controlling Professional/Data Science Specialist – Data Science Consultant – Chief Digital Officer
Contact us if you have any questions about the degree programme or for individual advice:
Tel.: +41 41 228 42 53 / E-mail: master.ids@hslu.ch
DATA IS THE RESOURCE OF THE 21ST CENTURY!
REGISTER & JOIN US FOR A FREE ONLINE INFORMATION EVENT:
Monday, 16 October 2023, online, English
Monday, 6 November 2023, online, German
Friday, 1 December 2023, online, English

MORE INFORMATION TO THE MASTER'S PROGRAMME HERE:
MORE FIELD REPORTS & EXPERIENCES: Professional portraits & study insights
PROGRAMME INFO: MSc in Applied Information and Data Science
CHECK OUT OUR: Generalist profile
FREQUENTLY ASKED QUESTIONS: FAQ