Spatial Development and Social Cohesion
The objective of the Interdisciplinary Cluster (IC) «Spatial Development and Social Cohesion» is to examine how best to address the spatial challenges of the 21st century through interdisciplinary collaboration in spatial development.
The current societal changes have had a significant impact on our coexistence. Challenges that have emerged as a consequence include conflicts of use in public space, increased competition in terms of location, persistent marginalisation of certain regions, supply shortfalls and a strain on social cohesion. Addressing these challenges not only requires a combination of technical, architectural and economic approaches, but also the application of cultural, digital and social science solutions, which in turn can only result from an interdisciplinary approach. An integral approach to spatial development is the goal of the «Spatial Development and Social Cohesion» IC; its aim is to find solutions that help improve human coexistence and the quality of life. Sustainable use of resources plays a crucial role in this context.
The cluster focuses on a holistic socio-spatial perspective, which considers space to be a fusion of societal and built structures as well as human beings and their everyday activities. In this system, the quantifiable, material dimension of space constitutes the physical aspect of space-related practices. The symbolic dimension of space comprises historical, economic and cultural attributions. The third spatial dimension is the lived and experienced space as perceived and realised in everyday human experience. Based on this interpretation of space, theories and methods from a range of disciplines can correlate, interrelate, and be reflected on, thereby unlocking a significant innovation potential in spatial development.
Through its systematic promotion of interdisciplinary collaboration in the field of sustainable spatial development, the Lucerne UASA has had interdisciplinary teams in research, development and education for years. Experts closely collaborate with practice partners from the private and public sector across disciplines and are able to rely on an extensive national and international network. In the future, this culture of collaboration will be strengthened further and new fields of work and new topic areas will be explored. The participants of the cluster will create new research methods and jointly find innovative solutions with their practice partners to address the challenges of societal change. Accordingly, the degree and continuing education programmes will be enhanced in terms of interdisciplinarity and internationality. The IC is co-headed by Professor Ulrike Sturm, PhD, (School of Social Work) and Stefan Kunz (School of Engineering and Architecture).
The cluster focuses on four core issues. Integral space development processes are the central element of each of these core issues:
Creating environments worth living in
Societal changes have a strong impact on the extent to which existing living environments can be developed sustainably with regard to economic, ecological and social issues. Hot topics include housing sprawl, urban intensification, public space, segregation and gentrification. The goal is to create integrated neighbourhoods, which, in defiance of ever-increasing divides, promote social cohesion, and to steer the use of settlements and open spaces (habitation, traffic, trade, leisure) without impeding concurrent landscape protection efforts. To this end, interdisciplinary planning cultures must be developed and advanced.
Related areas of activity:
Social cohesion: designing living spaces and neighbourhoods
Planning cultures: rethinking forms of governance
Shaping spatial intensifications: creating open space in the built environment in innovative ways
Socio-spatial integration of infrastructure and technical innovation
Addressing population growth, society's demographic development and the significant out-migration from certain areas requires a re-thinking of supply systems, social infrastructure and also mobility. It is of increasing importance – for rural areas in particular – to offer equitable and efficient models for senior housing, care, or for public education. Community workers and politicians have a joint responsibility to involve the population, to integrate new residents, and to consider it an opportunity to address demographic change and its effects. Digitally enhanced, innovative technical solutions and novel spatial and structural organisational forms can contribute towards ensuring provision, supply, maintenance and education of all social classes.
Related areas of activity:
Changes in provision and supply systems: analysing and reflecting on spatial conditions and effects
Sustainable places: renegotiating human and goods mobility
Sustainable destination and site development
There is a need for innovative context- and region-specific development strategies amid network economies, growing regional disparities and competition in terms of location. Spatial characteristics and infrastructures influence the agency of stakeholders in regions without clear growth perspectives. Re-thinking ways of promoting competitiveness is essential here.
Related areas of activity:
Regional structural change: actively steering growth and decline
Between local and global: understanding and promoting regional innovation
Cooperative building retrofit and energy planning strategies
Recent data shows that new technologies in the building sector do not reduce energy consumption at the rate previously expected. Fewer than 1 percent of buildings are renovated in a given year. The related technologies are disseminated at a slower pace than expected (diffusion gap) and measure often fail to deliver the calculated energy savings (performance gap). An explanation for these effects is the limited predictability of the behaviour of the buildings' occupants and owners, who ultimately decide how the buildings are used and if any constructive interventions are carried out. Spatial development with a socio-spatial focus involves owners and future users early on in the building and energy planning process. Collaborative planning with real estate owners forms the core of integrated communal energy planning and of viable retrofitting concepts.
Related areas of activity:
Creation of infrastructure networks: implementing cooperative energy planning
Renewal of buildings and urban districts: participatory planning of Building Excellence
Leitung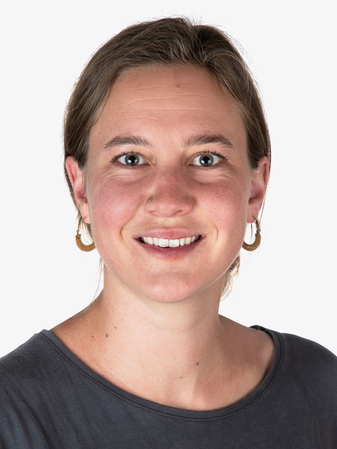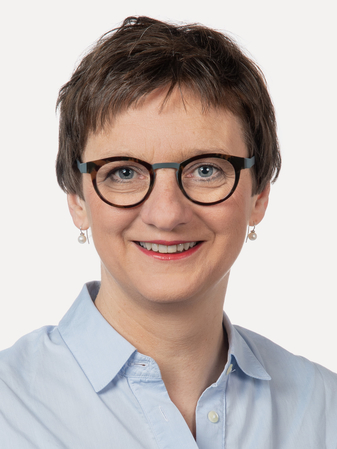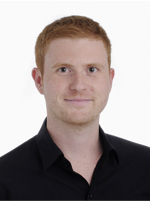 Stefan Kunz
Co-Head «Spatial Development and Social Cohesion»