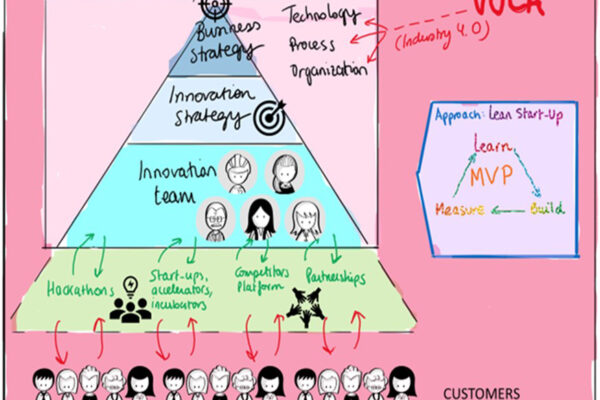 Crossing the chasm: Successful adding new digital products and services to your existing portfolio
Pilar Gil Fombella
Nowadays, emerging technologies, globalization… are changing not only the
way people behave but also the way companies are doing business. Core technologies which have been developed for years are being disrupted with new ones, bringing in new business models and competitive advantages to the market. The problem that many companies face is: They are organized in such a way that they fulfil known processes optimally and avoid errors as far as possible.
This project´s aim is to set up which good practices are being developed to overcome VUCA environment and how those can be used for market success. With a special focus on crossing the chasm and innovation portfolio management.
In order to address that question the research methods chose were: desk research, then, some use cases from literature and semi-structured interviews were conducted with fexperts in the innovation field. This research revealed that change management is one of the most important prerequisites in order to face innovation and cross the chasm.
Besides that an ideal innovation process in a VUCA framework was set up with all the best practices and steps that an ordinary company should do in order to embrace innovation. These recommendations are divided in four main blocks: Starting from changing management, following with building an innovation strategy aligns with the business one. Then, build an innovation team which should make decisions with freedom and build the connection between externals and the company. Finally, companies should collaborate
with externals.