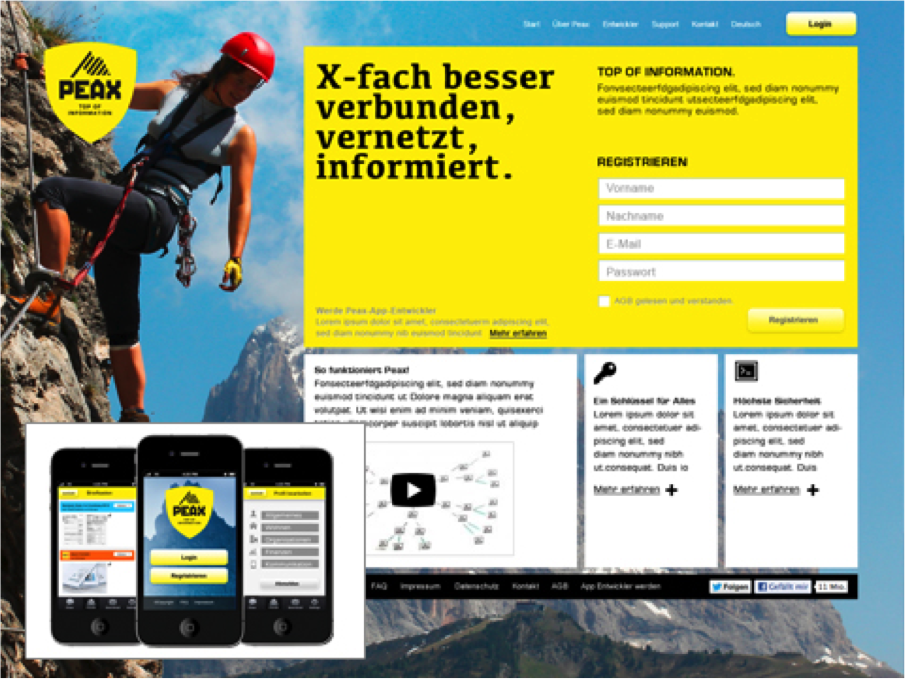 Everyday private households in Switzerland correspond and interact with enterprises, government authorities and other organisations. Often physical documents are exchanged and must be administrated by sender and recipient. In addition, Swiss citizens manage their e-banking account and communicate online to manage their daily correspondence with organisations. Hence, people are constantly switching between the "online and offline world" to manage their life. 
PEAX.ch is a new, intelligent form of accomplishing correspondence digitally. Instead of writing letters on PC, printing and sending it to the commercial recipient, private households can forward it via a new electronic mail box. PEAX.ch connects organisations via a web-based platform which enables households to receive and send documents digitally. In contrast, to existing e-mail software, PEAX.ch tags incoming mail and informs recipients about the "type" of document, e.g. invoice of an insurance company. The recipient can click on a button and instantly organize payment via e-banking without logging in on the bank's e-banking platform.
PEAX.ch is a customer-centric innovation that changes the way of communication with organisations. Its success in the market depends on the acceptance of users who are part of two networks; (1) network of Swiss organisations and (2) network of private users. The private user network is crucial. The more users participate, the more attractive the platform appears to organisations. In order to achieve a critical mass of private users, PEAX.ch should meet their requirements and infiltrate the network.
With regard to the development and diffusion of innovative services, the Hochschule Luzern attempts to answer some key questions which have not been addressed beforehand: (1) How can open innovation foster development and diffusion of a very new service, (2) How does a network of users emerge and develop? (3) What are the key success factors and how are actors in the network influenced?
The results of the project are important to practitioners and academics alike. By investigating the process of innovation diffusion in a network of users, new insights are gained on the driving forces of innovation, e.g. impact of recommendations on service acceptance. We expect to increase understanding of new service marketing; i.e. how it shall be planned and implemented to benefit from network effects and distinct types of relationships in a network of users.
Förderinstrument(e)
IS CreaLab |
Base-Net AG
Forschungsfeld
Innovation Development & Diffusion
Departemente & Institute
Wirtschaft
Design & Art
Institut Betriebs- und Regionalökonomie IBR
Team
Christine Larbig PL
Stijn Ossevoort PM
Dauer
01.08.13 – 01.04.14