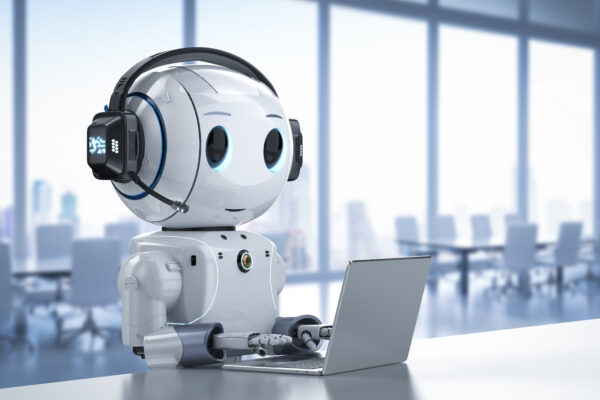 Watson Chatbot Challenge by IBM
Conversational Artificial Intelligence (AI) is no longer science fiction, but an increasingly mainstream capability with which consumers interact daily in their homes, workplaces, and on the go. Usually known as bots, chatbots, or virtual assistants, this conversational AI makes up a crowded and confusing enterprise market, leading buyers with many "bot" versions that may not talk to each other effectively.
Watson Assistant is IBM's virtual assistant solution that allows users to interact with business systems using natural human language. IBM has married a technically robust conversational platform with developer and line-of-business-friendly tools with the breadth of the broader Watson portfolio. Enterprises can build and train the AI solution to serve a wide range of use cases across applications, devices, and channels.
Supported by IBM Switzerland the Watson Chatbot Challenge is a new inter-university course format with Fachhochschule Nordwestschweiz (FHNW), Hochschule Luzern (HSLU), University St. Gallen (HSG) and Hochschule Zürich (ZHAW). The course which also involves multiple industry partners was started in the current summer semester. The objective is that teams of students acquire extensive knowledge in conversational AI, conversational design, AI design thinking and dialogue systems by solving real business cases based on IBM AI technology.
The course aims are to design industry specific conversational use cases and implement them using state-of- the-art frameworks of IBM Watson Assistant. The students learn conversational design, natural language processing (NLP) in general and specifically natural language understanding (NLU) and generation (NLG) as well as dialogue design.
Furthermore, the students can get a glimpse into machine learning and knowledge engineering depending on the group project requirements and students preferences.
As an example, one of the use cases has been set by Skyguide, an air navigation service provider which manages and monitors Swiss airspace. Correct usage of phraseology, speech timing and clear communication is extremely important for air traffic controllers (ATCO's). Thus, training for the role is resource intensive requiring a high number of personnel hours. A well-developed chat bot assistant as a training partner could be a useful tool to reduce training costs with added benefits of allowing trainees to train whenever they want while also adding technical oversight of speech pacing and clear pronunciation that may be difficult for human trainers to consistently monitor.
Several teams took the challenge to build such an assistant and the team of students from Hochschule Luzern which comprised Tracey Etheridge, Nandor Babina, Matteo Karten, Valdrin Arifi, and Moreno Gasser won best Skyguide chatbot for their detailed design and comprehensive incorporation of useful features including text to speech and a web site that included performance monitoring of trainee performance.
For this first prototype design they looked at interactions between ACTO's and pilots during the landing and take-off phases. A chat bot was designed that introduced 4 different aircraft that needed to be guided with appropriate instructions. The chat bot design includes the recognition of input from the trainee as intents and entities, i.e. words and synonyms that are key to identify a specific intent. The team then created corresponding dialog models that recognise if the correct aircraft is being corresponded with and that the required phraseology is present (e.g. SWISS 287 Descend to 5000 feet and reduce to 220 knots). A challenging but successfully implemented aspect was to ensure that a full dialog flow in the correct order was completed for each aircraft while also allowing for flexibility to communicate with different aircraft in varying order.
"We are very grateful to IBM and Skyguide for the opportunity to practically apply the knowledge about Machine Learning, AI and NLP that we have learned through our course" states the Hochschule Luzern student team. "A particularly challenging point was tracking the conversation points of the aircraft and what instructions have already been given by the trainee. The IBM team was extremely helpful to discuss these issues with and provided advice about dialog structure and technical aspects that greatly assisted with the successful implementation.
Finally Lars Mallien, who is running the program from IBM concludes: "The Watson Chatbot challenge has been a great success. Not only have the students shown that they have learnt the concepts and logics of building a chatbot. Moreover I am astonished by the variety and results of the presented chatbots. In every use case the students have shown that there are various ways to solve a business problem in a very distinctive way. I delighted with the great work provided by the students which more than once over performed the assigned task. I hope the students have enjoyed the classes the way I did and I am looking forward for the next edition in spring 2022."
14 teams with total 79 students and faculties from five universities have participated in the program. Besides ATC Speech (Skyguide), also Sika, AKB, Crealogix and BAG had sponsored the specific industry challenges. The winning teams will be invited to a special tour at the Zurich Research Lab. The cloud infrastructure for the teams was sponsored thru an IBM cloud credit university award.
Author: Etheridge Tracey, student of the Master of Science in Applied Information and Data Science
DATA IS THE RESOURCE OF THE 21ST CENTURY!
REGISTER & JOIN US FOR A FREE ONLINE INFORMATION EVENT:
Monday, 16 October 2023, online, English
Monday, 6 November 2023, online, German
Friday, 1 December 2023, online, English

MORE INFORMATION TO THE MASTER'S PROGRAMME HERE:
MORE FIELD REPORTS & EXPERIENCES: Professional portraits & study insights
PROGRAMME INFO: MSc in Applied Information and Data Science
DOWNLOAD BROCHURE: MSc in Applied Information and Data Science Brochure
CHECK OUT OUR: Generalist profile
FREQUENTLY ASKED QUESTIONS: FAQ
Contact us if you have any questions about the degree programme or for individual advice:
Tel.: +41 41 228 42 53 / E-mail: master.ids@hslu.ch