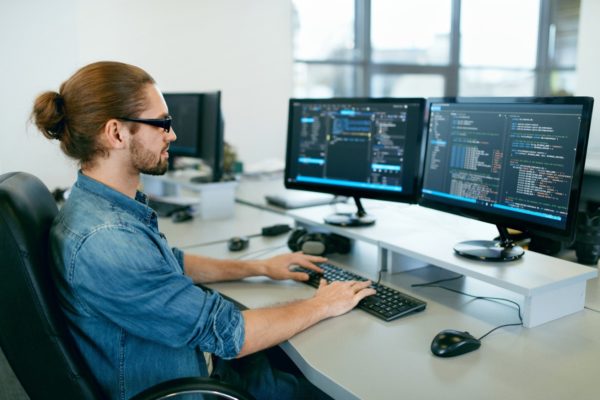 Shape your future – with a Master degree in IDS
Data has become the «new gold» of the 21st century. The skills of recognizing patterns in data and unleashing their value are very much in demand today. Are you looking to become a pioneer in this field? If so, our unique Master of Science in Applied Information and Data Science program is the right place for you.
How often do companies wonder which of their products customers will buy next? Or when will production be put on hold due to an error? Or how data from two different systems can finally be aligned correctly? Probably every day.
By enrolling in our multidisciplinary Master's program, you will develop your talent for effectively using data to tackle precisely these types of problems. You will learn to ask sound and relevant questions, decipher the hidden and often surprising meaning in data, and gain new insights for identifying trends and gauging what the future may hold in store – all with a view to making better decisions as a company, organization or society.
Our Master's program offers you many advantages because it is:
geared toward practitioners – to address specific issues in the applied fields,
flexible and individual – to meet your needs in terms of scheduling and content,
interdisciplinary – a balanced mix of technology, analytics, design and management,
open to career changers – from virtually any discipline,
international – in terms of students, lecturers, partners, projects and exchange semesters.
Learn more by visiting our website or attending our information events:
Thursday, 30 April 2020 (online)
Thursday, 7 May 2020 (online)