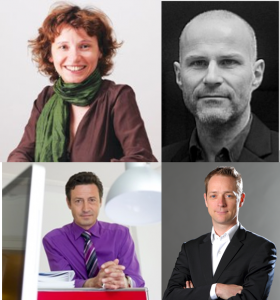 We are happy to announce our distinguished Key Question Speakers for the 2016 program:
Georges T. Roos (ROOS Trends & Futures, Lucerne, Switzerland), Denisa Keira (National University of Singapore), Daniel Straub (Agentur[zum]Grundeinkommen, Zurich, Switzerland) and Jens O. Meissner (Future Laboratory CreaLab at the Lucerne University of Applied Sciences and Arts).
Also, a preliminary list of workshop descriptions is now available online – check it out!
We are looking very much forward having you all at the Future Forum Lucerne 2016!!! Register here.