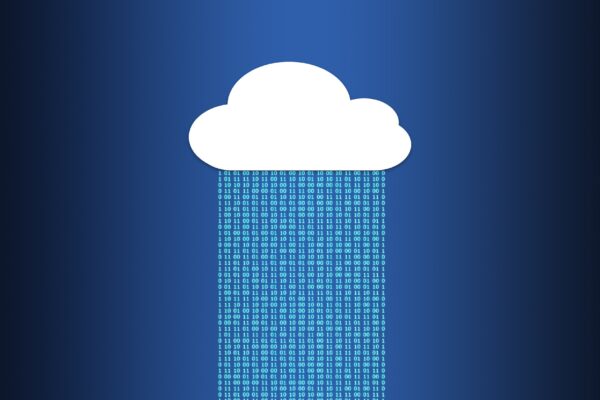 Professional Portrait of a Data Scientist
Professional Data Science portrait with Camille Nigon: Solutions Architect
Meet Camille Nigon, a Solutions Architect Intern who is passionate about Artificial Intelligence, loves to walk and start her day with a cup of coffee. In this interview, our soon-to-be HSLU Applied Data Science graduate shares insights into her career path and the most exciting part of her current role at Amazon Web Services (AWS). Get to know Camille better and discover her passion for cloud computing, mindfulness and more.
Shortcuts: Interview – Info-Events – Programme Information – Contact – Professional Data Science Portraits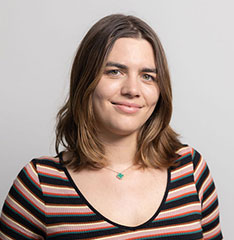 Tell us something about yourself first: Which hashtags best describe you?
#CoffeeTime
#ArtificialIntelligence
#LoveWalking
Tell us more about them.
I start my day with a well brewed latte #CoffeeTime. This is a must for me if I want to be productive and happy for the rest of the day. I have a keen interest in the latest developments in #ArtificialIntelligence (AI), especially how it can help us solve complex problems. As AI has the potential to improve our lives in many ways. I also love walking in the streets of Zurich as it helps me to concentrate and makes me happy #LoveWalking.
Now let's talk about your professional life: What do you do at Amazon Web Services?
As a Solutions Architect intern, I help create technical projects, such as developing reusable demos or internal tools to help Solutions Architects be more productive. I also learn about AWS technologies and methodologies by attending technical workshops and shadowing customer calls. The Solutions Architect team is responsible for helping customers successfully implement cloud technologies. By leveraging deep knowledge of our tools and products, the team creates highly scalable, flexible, and resilient cloud architectures that solve customers' business problems.
What did you do before and why did you join Amazon Web Services?
I studied International Management (BSc) at ZHAW and after my bachelor I worked as a Digital Marketing Analyst in Asia for about two years. While working in digital marketing, I was fascinated by the vast amount of data available to marketers to make data-driven decisions. The Master's programme at HSLU seemed like the perfect fit for a career change. I joined AWS because I had a strong interest in learning more about cloud computing. AWS is one of the most important cloud providers. By joining this company, I have found endless knowledge sharing, mentorship, and other career-enhancing resources.
Tell us about the most exciting part of your job.
Before I joined AWS, I wasn't very familiar with cloud computing. AWS has given me the opportunity to work with cutting-edge technology in this area, to work with other talented and motivated people, and to contribute to innovative projects. The most exciting part of my job is that I get to be at the forefront of the rapidly evolving field of cloud computing and get to try out different cloud services.
What data science skills are most in demand in your role?
I have found that problem-solving analytical skills are in demand, as they enable solutions architects to identify and address technical challenges in a timely and effective manner. In addition, familiarity with ETL (extract, transform, load) processes, data lakes, data warehouses, and data architecture concepts is beneficial.
Do you see yourself as a technician or an analyst? Or a creative genius, management superhero or generalist wizard?
Well, I don't like to be categorised, but I'm a mix of techie and management superhero. During my studies, I immersed myself in natural language processing and question answering models that give you more sophisticated answers than a classic search engine. Thanks to my numerous interactions with different stakeholders, I am becoming a much better person for managing and delegating different parts of projects.
What do you remember most about your time on the MSc in Applied Information and Data Science?
The most impressive thing for me was the range of industries that use data science, and the diversity within the field itself. I didn't realise how varied data science was until I started my studies and met people from different backgrounds and learned about different applications and modules. Additionally, I would like to highlight the dedication of the lecturers and administrative staff for the great organisation of the programme, which allowed me to tailor my studies to my needs.
What advice would you give to others starting out in the same role?
I would tell them to be proactive in seeking out opportunities to learn and grow. Talk to your mentor and colleagues and ask for guidance and feedback on your work. A mentor can provide valuable insight and expertise based on their own experience. They can share their knowledge of the company, its culture and its processes, which can help you better understand how things work and how to be successful in your role. Talking to my mentor on a regular basis has been very helpful to me.
And finally: What new hashtags are you aiming for in 2023?
#ExploreTheWorld
#Mindfulness
#GPT3

We thank Camille Nigon for her commitment and time to share these valuable insights with us.
DATA IS THE RESOURCE OF THE 21ST CENTURY!
REGISTER & JOIN US FOR A FREE ONLINE INFORMATION EVENT:
Monday, 16 October 2023, online, English
Monday, 6 November 2023, online, German
Friday, 1 December 2023, online, English