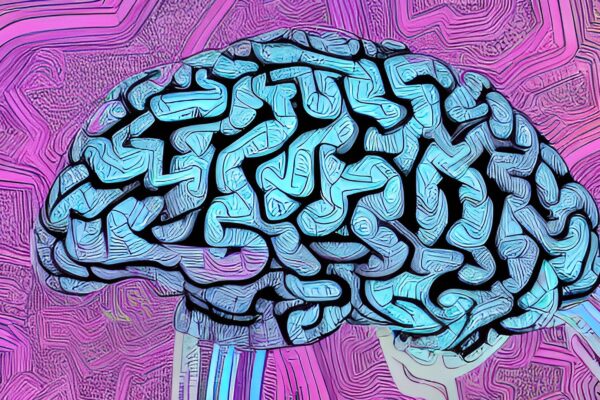 Professional Portrait of a Data Scientist
Professional Data Science portrait with Irma Glatt: BI Consultant/Data Analyst
"I couldn't imagine how much fun a functional piece of code could be," says Irma Glatt, our Master's graduate in Applied Information and Data Science at HSLU. Coding in Python and R made a big impression on her. From that day on, she understood the great potential hidden in data. Now she works with it every day as a BI Consultant and Data Analyst at Bison Schweiz AG. Dive into Irma's fantastic world of digits, data and code.
Shortcuts: Interview – Info-Events – Programme Information – Contact – Professional Data Science Portraits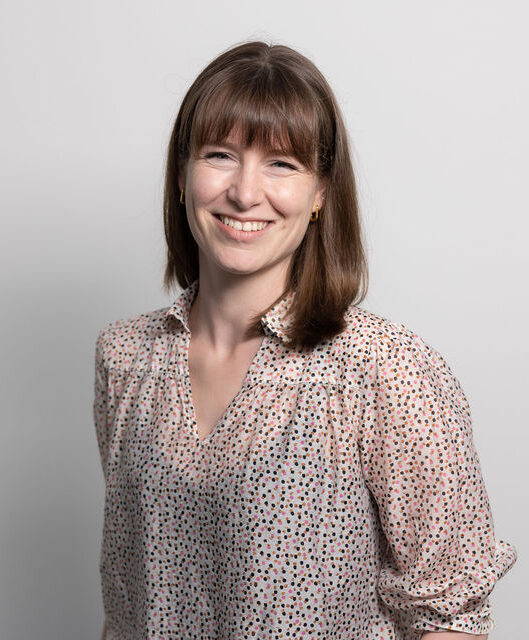 First of all, tell us something about yourself: What hashtags best describe you?
#continouslearning, #changeperspectives, #analytics, #bigpicture, #detailsmatter, #variety
Tell us more about them:
I am a person who likes to analyse things – be it business data at work, a group travelling by train, or the latest Netflix movie. I enjoy questioning things, looking at them from different angles and levels of detail, and then learning from what I found. That's probably why I like further education so much. I'm definitely no fan of routine work.
Now let's talk about your professional life: What do you do at Bison?
I joined Bison in June 2022 as a BI Consultant/Data Analyst. In this role, I can support our customers in developing their data strategy while doing the requirements engineering with them for BI projects, which I then also manage. At the same time, my job requires me to visualize the necessary data and analyses with the help of a business intelligence tool.
What have you done before and why did you join Bison?
Previously, I worked as an IT project manager and requirements engineer for a small IT company that develops customized software. While working there I learned more and more about databases and thus discovered how much I enjoyed working with data. After completing the Applied Information and Data Science Master's programme, I decided to look for a job with an even stronger focus on data.
Tell us about the most exciting part of your job.
Besides us data analysts, we also have data engineers and scientists in our BI team, although the task boundaries are pretty loosely defined, despite our official roles. This allows us often to work outside our formally defined function and is what makes the work so varied and exciting.
What Data Science skills are most in demand in your role?
It is very useful to understand the potential hidden in data – for example, by asking yourself how to extract the right information from it and thus add value for the customer. Good analytical skills are also key to understanding complex relationships within data. And you need to have good technical skills, for example in working with databases and BI tools.
Do you see yourself as a technician or an analyst? Or a creative genius, management superhero or generalist wizard?
I find it exciting to track down a flawed data set across multiple systems or to spend the day checking the code of a complex SQL query. But I also enjoy having contact with clients and working on strategic challenges. I like to see the details as well as the big picture. Therefore, the "generalist wiz" label probably fits best.
What do you remember most about your time on the MSc in Applied Information and Data Science?
Coding with Python and R! Before I started studying, I couldn't imagine how much pleasure is hidden in a functional piece of code.
What are the biggest challenges in your job at the moment?
Our customers' IT managers are looking for interactive and dynamic dashboards, but our prospective users generally like to keep working with static reports and evaluations. Finding a satisfying middle ground in such situations is among the biggest challenges in my job at the moment.
What advice would you give to others starting out in the same role?
For me, starting in the new job meant facing a lot of unknowns: New tools and technologies, new clients from unfamiliar business sectors, new methods and processes. And a lot of new abbreviations! My advice to others who may be in such a situation: Be patient with yourself! Enjoy discovering and trying things out, and if you get stuck, make sure you have a good team to support you.
And finally: What new hashtag are you aiming for?
After completing my MA in Applied Information and Data Science last year, I decided to take a break from studying. In the meantime, however, I'm realizing that I need a new challenge, which why I use the #whatsnext hashtag.😊

We thank Irma Glatt for her dedication and time to share these valuable insights with us.
DATA IS THE RESOURCE OF THE 21ST CENTURY!
REGISTER & JOIN US FOR A FREE ONLINE INFORMATION EVENT:
Monday, 16 October 2023, online, English
Monday, 6 November 2023, online, German
Friday, 1 December 2023, online, English