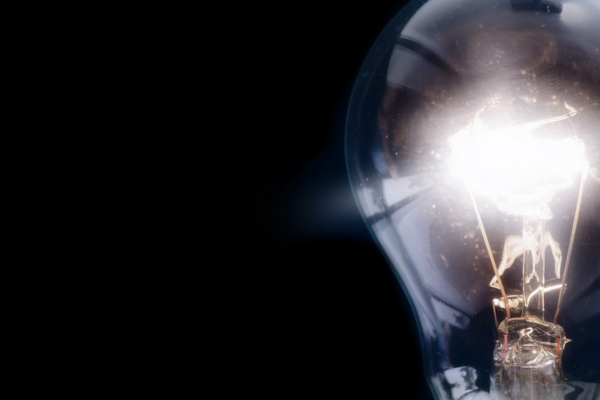 Professional Portrait of a Data Scientist
Professional Data Science portrait with Xiying Liu: Specialist
An inspiring personality with a passion for lifelong learning, creative ideas and new solutions – that is Xiying Liu. Xiying works as a specialist in the Ancillary Services and Analytics team at Swissgrid, the transmission system operator in Switzerland. Find out more about our HSLU Master in Applied Information and Data Science graduate Xiying Liu and her inspiring career in the interview below.
Shortcuts: Interview – Info-Events – Programme Information – Contact – Professional Data Science Portraits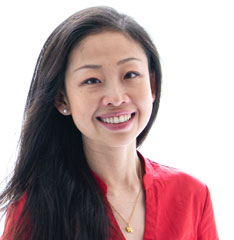 First of all, tell us something about yourself: What hashtags best describe you?
#Learner
#Ideator
#Developer
Tell us more about them:
#Learner: I believe in lifelong learning, am curious and often find interesting things to learn. For example, history, cultures, foreign languages, Data Science, etc. I also meet a lot of interesting people while learning different subjects. Both learning and sharing with these people has broadened my perspective and even helped me make some life-changing decisions.
#Ideator: I love coming up with new and revolutionary ideas to challenge established but outdated ideas. Starting new things or ventures, pushing innovative ideas and making positive changes is satisfying to me. My belief is that the world is in a state of constant change. And I believe that I can be a part of that change, even from a very small perspective.
#Developer: I enjoy developing new things at work, such as new processes, models or solutions. These can bring good ideas to life and add value to the working environment. One of the most exciting things about being a developer is being at the forefront of change and building new things.
Now let's talk about your professional life: What do you do at Swissgrid?
I work as a Specialist in the Ancillary Services & Analytics team at Swissgrid. The Transmission System Operator (TSO) in Switzerland, Swissgrid, has a legal obligation to procure ancillary services. These services are essential to ensure a continuous balance between consumption and production, using market-based processes. One of the main tasks of our team is the procurement of ancillary services. They require various operational tasks, including coordination and cooperation with internal and external stakeholders in the energy sector. 
I also have more data-oriented tasks, such as historical data analysis, time series forecasting and the necessary data engineering tasks. For example, we need to evaluate the results of the procurement of ancillary services. This involves understanding the electricity market and the behaviour of market participants. In addition, we support and improve decision making in our operations based on data analysis and forecasting. To accomplish these tasks, we typically start by identifying the critical questions. Then we collect and clean the relevant data. In the end, we select the methodologies (i.e., optimisation or forecasting methods) to analyse the pre-processed data. Finally, we visualise the results to communicate with the various stakeholders and define further activities. Real-world data science work is often an iterative process involving continuous cycles of some or all of these steps.
What have you done before and why did you join Swissgrid?
I have worked in different sectors and in different countries. Most of my experience has been in academic and research work in the energy sector. For example, I have worked on energy and climate policy in China and South East Asia and on global carbon emission estimation, etc. The main reason for joining Swissgrid is that it fits well with my passion and expertise in energy and Data Science.
Tell us about the most exciting part of your job.
The most exciting part of my job is developing innovative data-driven solutions for the business. I work in the energy sector, which is at the heart of sustainable development in our society. On the one hand, conventional infrastructure and established processes have built it for more than a century. On the other hand, many innovative and disruptive technologies have shaped and changed it dramatically by recent decades. I see great potential in the energy sector. It can apply many of the latest Data Science concepts and methods to significantly improve the performance of decision-making and day-to-day operations. I get to work on a lot of interesting questions from different teams, work with large amounts of data and explore new Data Science solutions. It is exciting to be part of this fast-paced development.
What Data Science skills are most in demand in your role?
Firstly, time series data is one of the most common data types in the energy sector. Therefore, it is necessary to understand how to work with it to perform various analysis and forecasting tasks. Secondly, visual communication skills based on well-designed visualisation are in high demand. Visualisation is not where data analysis ends. It is where data analysis begins to work in real life. Excellent visual communication can not only reveal and communicate the insights of data analysis efficiently, but also influence decision making. Third, data engineering plays a fundamental role in our daily work with data, as all data-related tasks rely on well-designed and executed data pipelines. As a result, Data Engineers and Data Scientists with strong data engineering skills are increasingly in demand.
Do you see yourself as a technician or an analyst? Or a creative genius, management superhero or generalist wizard?
It is difficult to define myself in one role. I think everyone has multiple dimensions. Depending on the question, I would say I am a combination of a technician and an analyst. I have creative ideas and Data Science skills. By learning how to use management skills and mobilise available resources, I am able to answer questions and solve problems. Today, many positions require different roles from the same person doing the job. One set of skills cannot solve all the problems.
I find it helpful not to pre-define certain roles for myself, so that the ideas in my head do not unconsciously limit me. Now I think in a slightly different way when working in a team. Since each team task requires a specific set of skills and roles from team members, I tend to define my role based on the comparative advantages of each team member's expertise and the agreement of all members.
What do you remember most about your time on the MSc in Applied Information and Data Science?
The answer can be long because my time at HSLU was two years full of unforgettable memories. The most important thing that happened during this time was that I became a mother. I was lucky to have support from home, work and the Master's programme at HSLU. My daughter was also incredibly supportive of me coming over the winter break. So I didn't have to miss any classes or exams. Still, it was an extremely challenging experience. I had never imagined how difficult it would be to look after a newborn baby and myself while studying and working.
After dealing with many physical limitations and mental pressures, I am proud of myself for graduating with the recognition of being the best student. But of course it is not just about me. I could never have done it without the support system around me. This experience made me realise how difficult (sometimes impossible) it is for women, especially mothers, to pursue their own goals on top of raising a family and fulfilling the responsibilities that society expects of them.
Often we have a seemingly equal system for men and women. But in many cases it can be unfair. For example, if everyone needs to attend courses, a father with a newborn baby would have a better chance of attending in person than a mother with a newborn baby. It is more inconvenient for the latter to travel. In order to encourage and support more female students to complete their studies, it would be helpful and highly appreciated if the Master's programme or even the university could take more account of their actual needs. For example, more flexibility depending on the individual case (instead of a one-size-fits-all policy) and more on-site infrastructure support, such as breastfeeding rooms.
What are the biggest challenges in your job at the moment?
Firstly, working with real-world data is always challenging and time consuming. There are very few shortcuts and you have to learn by doing. What might help is to establish an effective learning process for working with real data based on your own experience and to develop best practices step by step. Second, daring to ask questions and selecting the most valuable ones to answer is important but difficult, especially for new Data Scientists. Learning from colleagues around you who have more experience or can spot the critical points is one of the most effective ways to grow. Third, collaborating and coordinating with different stakeholders to achieve project goals is always challenging. Therefore, effective communication skills are essential for Data Scientists to understand real business issues, find cross-team solutions, communicate the results and bring their ideas to life.
What advice would you give to others starting out in the same role?
Get your hands dirty. Get involved in real-world projects and Kagal competitions, contribute to GitHub repositories. This can be a solid and efficient approach to strengthening your Data Science skills. In the meantime, try to find a project that interests you. If one does not exist, feel free to create one. You may be surprised to see where your ideas can take you. Perhaps the best way to work with data is to see how you can do it with fun and personal interest.
And finally: What new hashtag are you aiming for in 2023?
#open – to not let preconceptions limit myself and to open my mind and heart to new possibilities.

We thank Xiying Liu for her dedication and time to share these valuable insights with us.
DATA IS THE RESOURCE OF THE 21ST CENTURY!
REGISTER & JOIN US FOR A FREE ONLINE INFORMATION EVENT:
Monday, 16 October 2023, online, English
Monday, 6 November 2023, online, German
Friday, 1 December 2023, online, English